BeNew Products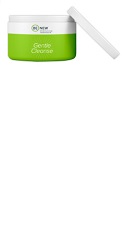 BENEW™ GENTLE CLEANSE™
Convert your body to a healthy, receptive state maximized for weight loss with the BENew Gentle Cleanse. Your system will gradually become detoxified as it responds to the strategic blend of natural herbs and fibers. The Gentle Cleanse helps you jumpstart and maintain a dynamic weight loss transformation.*

Key active ingredients: Senna, casgara sagrada, fruit and vegetable fibers, and SeaNine® sea vegetable blend.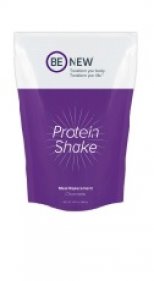 BENEW™ PROTEIN SHAKE
Whether you want to slim down or lean up, the BENew Protein Shake is a healthy meal substitute will propel you toward your goal. Replace one meal a day with a protein, fiber and nutrient-packed Protein Shake and feel great without feeling hungry.*

Key active ingredients: 17 grams high quality whey and pea protein isolate, fibers, including apple pectin, and vitamins and minerals.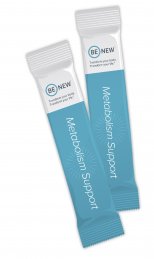 BENEW™ METABOLISM SUPPORT STICK PACKETS
Based on the science of thermogenics, the BENew Metabolism Support stick packets help you unleash your weight loss and fitness potential by harnessing your body's own furnace. The cutting-edge ingredients in this product boost your natural energy and metabolism throughout the day.*

Key active ingredients: Green coffee bean extract, green tea extract, African mango extract, white kidney bean extract, Meratrim®, and raspberry ketones, and brown algae extract (Fucoxanthin).